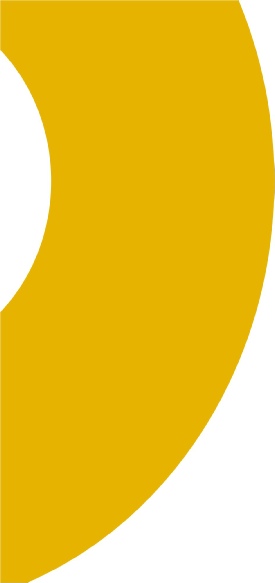 DMB dipeptides
Introduction
DMB dipeptides are powerful tools in the synthesis of peptides prone to aggregation and work in the same way as pseudoproline dipeptides. Typically, these products contain glycine. We supply perhaps the largest range of high quality DMB glycine dipeptides - cost effectively, and at any scale. We are also pioneering the extension of this approach with our DMB alanine dipeptides - with the same attention to quality and value for money.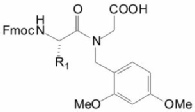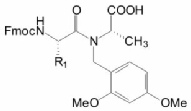 All products are made in the UK. We aim to be the most competitive supplier of all products and scan the market regularly to make sure that is the case. Our pricing takes account of any applicable taxes and includes delivery, so none of our customers need worry about Brexit!
Please click here to email us either at Technocomm Ltd, Products or Rosaleen McGuckin to discuss your needs.

Fmoc Ala Gly DMB (TC-DMB Gly-01)
Fmoc Asp(tBu) Gly DMB (TC-DMB Gly-02)
Fmoc Gly Gly DMB (TC-DMB Gly-03)
Fmoc Glu(tBu) Gly DMB (TC-DMB Gly-04)
Fmoc Ile Gly DMB (TC-DMB Gly-05)
Fmoc Leu Gly DMB (TC-DMB Gly-06)
Fmoc Lys(Boc) Gly DMB (TC-DMB Gly-07)
Fmoc Phe Gly DMB (TC-DMB Gly-08)
Fmoc Val Gly DMB (TC-DMB Gly-09)
Fmoc Tyr(tBu) Gly DMB (TC-DMB Gly-12)
Fmoc Ser(tBu) Gly DMB (TC-DMB Gly14)
Fmoc Thr(tBu) Gly DMB (TC-DMB Gly-15)
Fmoc Ala Ala DMB (TC-DMB Ala-01)
Fmoc Gly Ala DMB (TC-DMB Ala-02)
Fmoc Ala Ser pseudoproline (TC-PP-01)
Fmoc Ala Thr pseudoproline (TC-PP-02)
Fmoc Asn(Trt) Thr pseudoproline (TC-PP-03)
Fmoc Asp(tBu) Thr pseudoproline (TC-PP-04)
Fmoc Cys(Trt) Thr pseudoproline (TC-PP-05)
Fmoc Gln(Trt) Thr pseudoproline (TC-PP-06)
Fmoc Glu(tBu) Thr pseudoproline (TC-PP-07)
Fmoc Gly Thr pseudoproline (TC-PP-08)
Fmoc Ile Thr pseudoproline (TC-PP-09)
Fmoc Leu Ser pseudoproline (TC-PP-10)
Fmoc Leu Thr pseudoproline (TC-PP-11)
Fmoc Lys(Boc) Thr pseudoproline (TC-PP-12)
Fmoc Met Thr pseudoproline (TC-PP-13)
Fmoc Metsulphoxide Ser pseudoproline (TC-PP-14)
Fmoc Metsulphoxide Thr pseudoproline (TC-PP-15)
Fmoc Phe Ser pseudoproline (TC-PP-16)
Fmoc Phe Thr pseudoproline (TC-PP-17)
Fmoc Ser(tBu) Ser pseudoproline (TC-PP-18)
Fmoc Ser(tBu) Thr pseudoproline (TC-PP-19)
Fmoc Thr(tBu) Ser pseudoproline (TC-PP-20)
Fmoc Thr(tBu) Thr pseudoproline (TC-PP-21)
Fmoc Tyr(tBu) Ser pseudoproline (TC-PP-22)
Fmoc Tyr(tBu) Thr pseudoproline (TC-PP-23)
Fmoc Val Thr pseudoproline (TC-PP-24)
Fmoc Asp(tBu) Ser pseudoproline (TC-PP-25)
Fmoc Val Ser pseudoproline (TC-PP-26)
Fmoc Trp(Boc) Ser pseudoproline (TC-PP-27)
Fmoc Lys(Boc) Ser pseudoproline (TC-PP-28)
Fmoc Glu(tBu) Ser pseudoproline (TC-PP-29)
Fmoc Gly Ser pseudoproline (TC-PP-30)

Dipeptides available now from Technocomm:
Fmoc-Ala-(DMB)Gly-OH (TC-DMB Gly-01)
Fmoc-Asp(tBu)-(DMB)Gly-OH (TC-DMB Gly-02)
Fmoc-Gly-(DMB)Gly-OH (TC-DMB Gly-03)
Fmoc-Glu(tBu)-(DMB)Gly-OH (TC-DMB Gly-04)
Fmoc-Ile-(DMB)Gly-OH (TC-DMB Gly-05)
Fmoc-Leu-(DMB)Gly-OH (TC-DMB Gly-06)
Fmoc-Lys(Boc)-(DMB)Gly-OH (TC-DMB Gly-07)
Fmoc-Phe-(DMB)Gly-OH (TC-DMB Gly-08)
Fmoc-Val-(DMB)Gly-OH (TC-DMB Gly-09)
Fmoc-Tyr(tBu)-(DMB)Gly-OH (TC-DMB Gly-12)
Fmoc-Ser(tBu)-(DMB)Gly-OH (TC-DMB Gly-14)
Fmoc-Thr(tBu)-(DMB)Gly-OH (TC-DMB Gly-15)
Fmoc-Ala-(DMB)Ala-OH (TC-DMB Ala-01)
Fmoc-Gly-(DMB)Ala-OH (TC-DMB Ala-02)
Fmoc-Ala-Ser (Me,Mepro)-OH (TC-PP-01)
Fmoc-Ala-Thr (Me,Mepro)-OH (TC-PP-02)
Fmoc-Asn(Trt)-Thr (Me,Mepro)-OH (TC-PP-03)
Fmoc-Asp(tBu)-Thr (Me,Mepro)-OH (TC-PP-04)
Fmoc-Cys(Trt)-Thr (Me,Mepro)-OH (TC-PP-05)
Fmoc-Gln(Trt)-Thr (Me,Mepro)-OH (TC-PP-06)
Fmoc-Glu(tBu)-Thr (Me,Mepro)-OH (TC-PP-07)
Fmoc-Gly-Thr (Me,Mepro)-OH (TC-PP-08)
Fmoc-Ile-Thr (Me,Mepro)-OH (TC-PP-09)
Fmoc-Leu-Ser (Me,Mepro)-OH (TC-PP-10)
Fmoc-Leu-Thr (Me,Mepro)-OH (TC-PP-11)
Fmoc-Lys(Boc)-Thr (Me,Mepro)-OH (TC-PP-12)
Fmoc-Met-Thr (Me,Mepro)-OH (TC-PP-13)
Fmoc-Metsulphoxide-Ser(Me,Mepro)-OH (TC-PP-14)
Fmoc-Metsulphoxide-Thr(Me,Mepro)-OH (TC-PP-15)
Fmoc-Phe-Ser (Me,Mepro)-OH (TC-PP-16)
Fmoc-Phe-Thr (Me,Mepro)-OH (TC-PP-17)
Fmoc-Ser(tBu)-Ser (Me,Mepro)-OH (TC-PP-18)
Fmoc-Ser(tBu)-Thr (Me,Mepro)-OH (TC-PP-19)
Fmoc-Thr(tBu)-Ser (Me,Mepro)-OH (TC-PP-20)
Fmoc-Thr(tBu)-Thr (Me,Mepro)-OH (TC-PP-21)
Fmoc-Tyr(tBu)-Ser (Me,Mepro)-OH (TC-PP-22)
Fmoc-Tyr(tBu)-Thr (Me,Mepro)-OH (TC-PP-23)
Fmoc-Val-Thr (Me,Mepro)-OH (TC-PP-24)
Fmoc-Asp(tBu)-Ser (Me,Mepro)-OH (TC-PP-25)
Fmoc-Val-Ser (Me,Mepro)-OH (TC-PP-26)
Fmoc-Trp(Boc)-Ser (Me,Mepro)-OH (TC-PP-27)
Fmoc-Lys(Boc)-Ser (Me,Mepro)-OH (TC-PP-28)
Fmoc-Glu(tBu)-Ser (Me,Mepro)-OH (TC-PP-29)
Fmoc-Gly-Ser (Me,Mepro)-OH (TC-PP-30)

Scroll Down
To See
Full List